Ce vendredi, est sorti le dernier projet de l'artiste Wax Tailor. Depuis 20 ans, le normand est sur la scène musicale tant par son statut de DJ que par celui d'artiste solo.
Apres la sortie de son premier album « Tales of the Forgotten Melodies » en 2005, le musicien enchaine les créations et les collaborations. Aujourd'hui, il revient avec son dernier morceau « No More Magical ». Et pour ne rien se refuser, Wax Tailor invite le rappeur de Chicago Mick Jenkins à poser sa voix sur cette dernière création.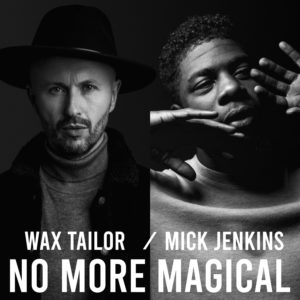 Influencé par le hip-hop, l'artiste Jean-Christophe Le Saoût de son vrai nom, se lance dans la musique dans les années 1990. Dans la foulée, il crée en 1998 le label Lab'oratoire qu'il dirige depuis. 
Sur ce nouveau projet, découvrez des sonorités hip-hop, mais pas seulement. On retrouve une voix suave et douce qui vient contrebalancer le rythme incisif des textes de Mick Jenkins. Avec une multitude d'instruments travaillés par le DJ, ce titre arrive avec une maturité évidente. Le feu et l'eau s'unissent pour offrir à vos oreilles tout ce qu'elles peuvent attendre de l'artiste normand.
Pour découvrir No More Magical, c'est par ici : https://www.youtube.com/watch?v=tAIq-FCHrl4